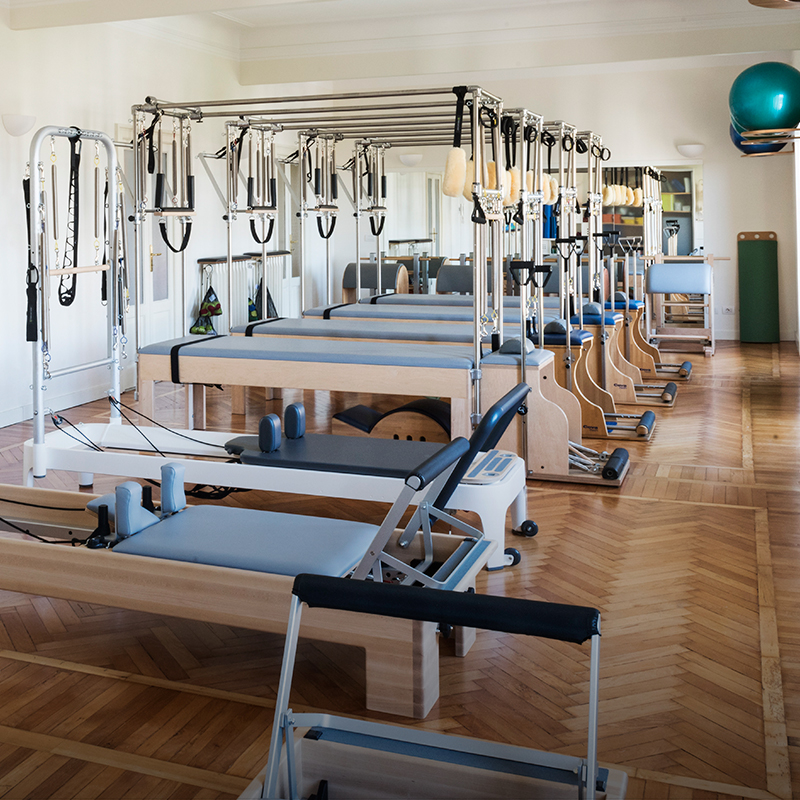 The Italian point of reference for Pilates training and education.
Founded and directed by Anna Maria Cova, CovaTech® Pilates® Studio was born in Milan in 1989.
Thanks to thirty years of intense teaching activity, research and development of CovaTech® Method, the Studio is today a world-class Pilates' center of excellence.
Currently, CovaTech® Pilates® Studio addresses two main kinds of Clients:
For those who want to train themselves practicing Pilates, the Studio offers an articulated range of Classes, according to everyone's requirements and needs.
For the professional Clientele, it offers Training Courses to become Pilates Teacher, plus workshops and stages on different subjects concerning Pilates, anatomy, physical therapy and other disciplines of the movement.

The Studio sole headquarter is in Milan, 11 Corso Concordia, conveniently located a few steps from the historic city center, in a comfortable, serene and highly professional environment, furnished with the complete state-of-the-art equipment to learn and practice Pilates according to the CovaTech® Method.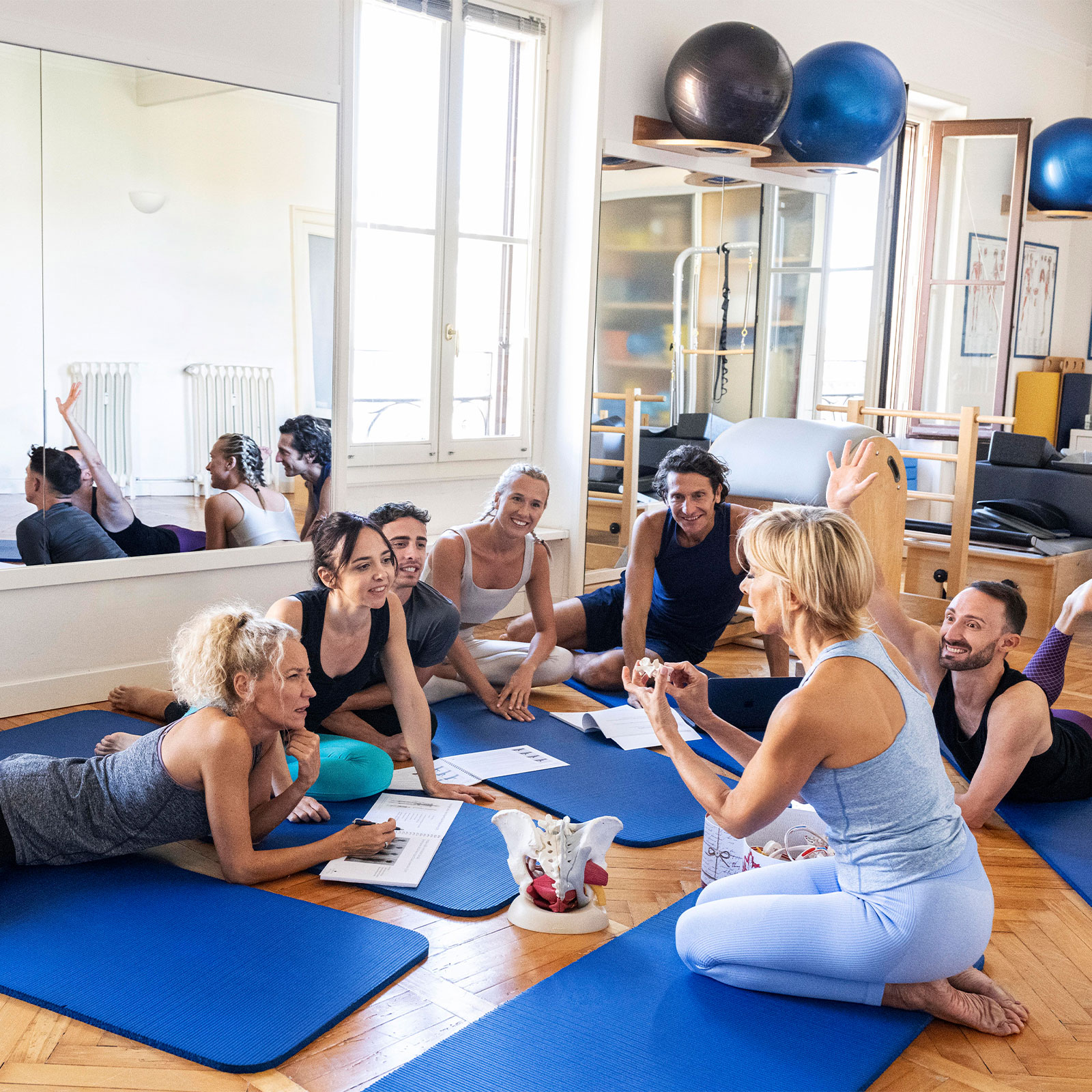 Education
Discover the excellence in Pilates Education.
Since 1996, CovaTech® Pilates® School is one of the first and most renowned School in Italy and Europe dedicated to the training of Teachers with the highest professional and ethical standards.
If you wish to become a Pilates Teacher, by obtaining the title of CovaTech® Pilates® Teacher, you will be able to teach Pilates both as matwork and with every big and small equipment at base, intermediate and advanced level.
You will be taught a linear and comprehensive training program which will make you the finest Pilates Teacher possible.
If, on the other hand, you wish to look into specific subjects, you will be able to choose among our many CovaTech® Workshops, stages or monographic courses regarding CovaTech® Pilates® Teaching method, anatomy for the movement, physical therapy and much more.
Find out more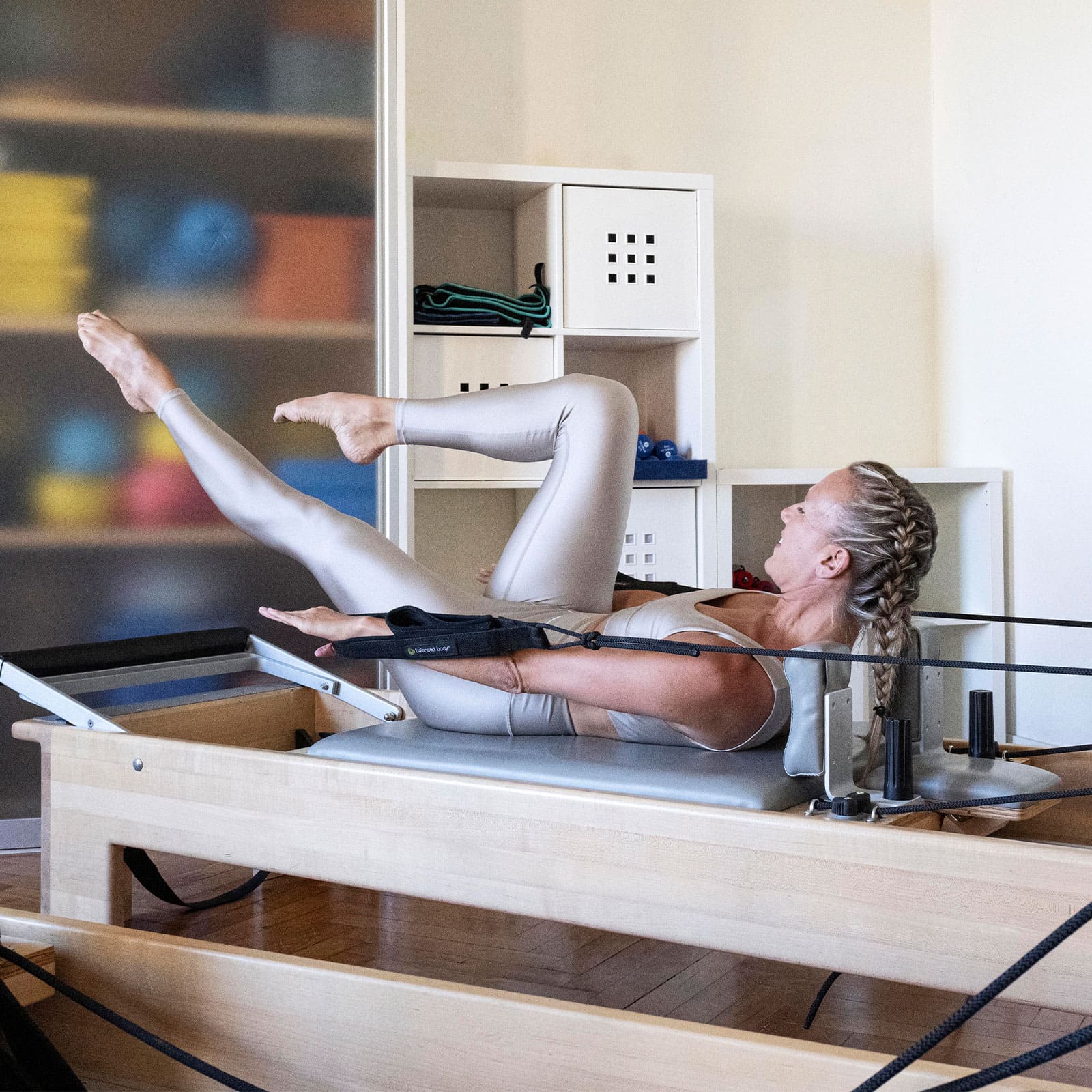 Classes
Find out how to have a new body.
CovaTech® Pilates® Studio offers you the most qualified teaching to help you achieve your healthiest body shape in the quickest and most effective way.
We welcome new Clients at any levels: if you have never practiced Pilates, if you come from other Schools, Studios or other disciplines, if you have particular rehabilitative supports or, simply, if you want to regain the best version of yourself, CovaTech® Method offers you the chance to do it.
Our certified CovaTech® Pilates® Teachers will follow you through a tailor-made program with private or semi-private lessons in which you will use the complete Pilates equipment. In this way, you will be able to experience the extraordinary efficacy of CovaTech® Method and – with dedication and practice – in a short time, you will be able to have a brand new body.
Find out more