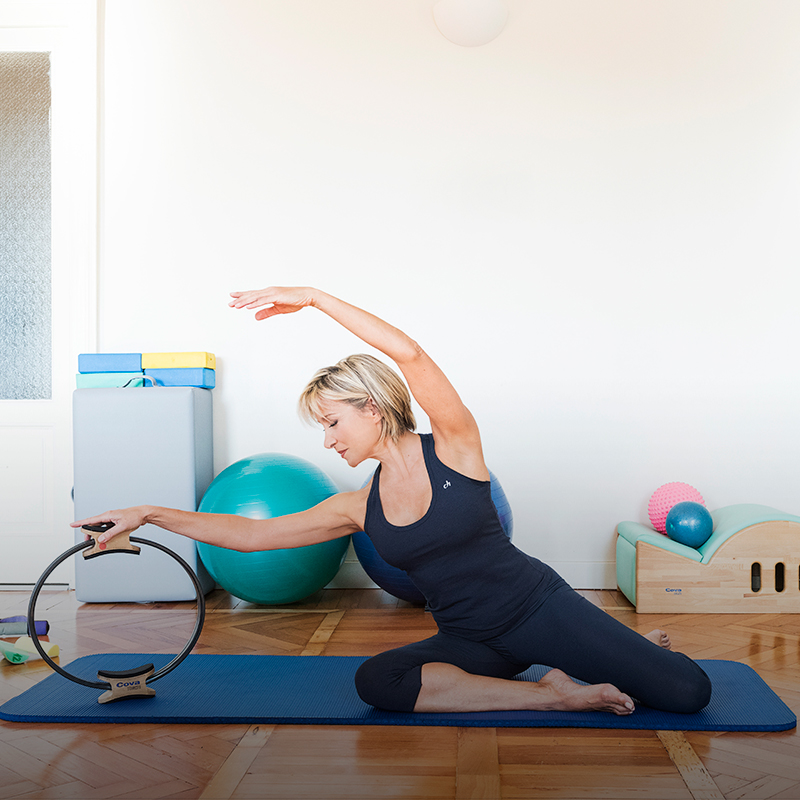 Be on top of your game with the CovaTech® Pilates® School workshops
CovaTech® Pilates® School's workshops are dedicated to delve into specific topics related to Pilates education and the discipline of movement.
They are a fundamental instrument to improve your preparation upgrading it with specific skills on hot professional topics. Having a practical approach of immediate applicability, our workshops are a wealth of knowledge which will enrich your preparation and resume, ready to be applied, daily, in the work with Clients, in order to always be on top of your game.
Where indicated, our workshops are recognized by the Pilates Method Alliance (P.M.A.) and allow to acquire the Continuing Education Credits (C.E.C's).
Prerequisites and enrollment
In general, our workshops are opened to everybody and do not require any prerequisites.
Where specified, for some workshop which are focused on very technical topics, professionals of the field such as Pilates Teachers, Physical Therapists, Massage Therapists, professional dancers, Dance Teachers would be recommended to attend.
To access the enrollment, please send an e-mail to info@covatechpilates.com the registration will be effective only after paying the fee indicated for any workshop.
Any CovaTech® Pilates® Teacher who joins the Continuing Education Program is entitled of a discount on the fee as indicated in any workshop.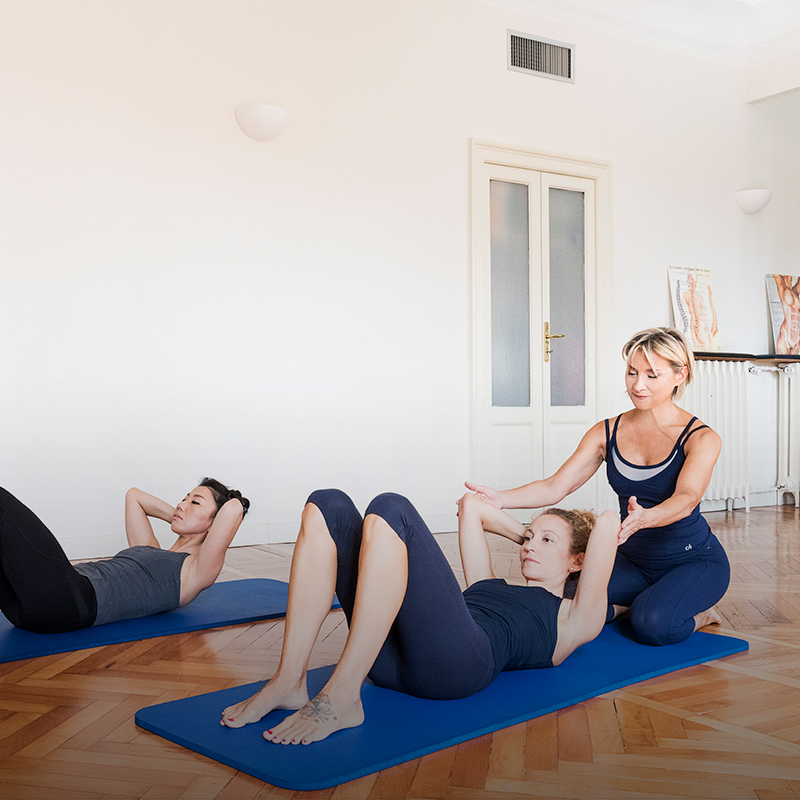 CovaTech®workshops
Created by Anna Maria Cova to enhance your skills.
CovaTech® Workshops are personally curated by Anna Maria Cova - CovaTech® Pilates® School's Founder & Manging Director – and are a direct development of the CovaTech® Pilates® Method.
They cover a wide range of topics and are an enhancement to the training of any Pilates Teacher, Physical Therapist, Massage Therapist, fitness or dance professional who wants to be excellent in her or his job.
Host a CovaTech® workshop at your facility
CovaTech® Workshops can also be hosted by other Studios or facilities, in Italy or abroad.
In that way, thanks to our support, you will be able to create an exclusive event at your Studio, your Gym or the Company which you are working with, hosting Anna Maria Cova who, personally will be the presenter of "your" CovaTech® Workshop developing a program that will be tailored on your Clients' needs.
If you want to host a CovaTech® Workshop, in fact, you will be able to agree with Anna Maria Cova a custom made topic or you could request to host an institutional CovaTech® Workshop to be choosen among the previous workshops held at the School headquarters.
For further information, do not hesitate to contact us writing to info@covatechpilates.com we will be happy to helping you find the workshop that suits your needs.
Other workshop
Selected by CovaTech® Pilates® School to widen your horizons.
CovaTech® Pilates® School selects and propose occasions for professional growth and technical in-depth hosting a range of courses and stage on hot topics to allow everybody to widen their professional horizons.
For that reason, in addition to CovaTech® branded workshops, we host courses we select and recommend for their technical contents, held by our CovaTech® Pilates® Teachers or by Partners of our CovaTech® Educational Team such as Professors, Physicians, Osteopaths, Kinesiologists, etc.
Quick Anatomie, the indispensable workshop for the acquisition and fine-tuning of your scientific basics of anatomy
Quick Anatomie© deals with the study of anatomy and locomotor system both analytically and synthetically. 
Focused on the study of the human body, except for the cranium, the workshop provides with an overview suitable to lay the foundation of your anatomy knowledge and complement your specialistic education integrating it in a functional vision of the whole human body.
Read more